Steam Sale (July 11- July 22)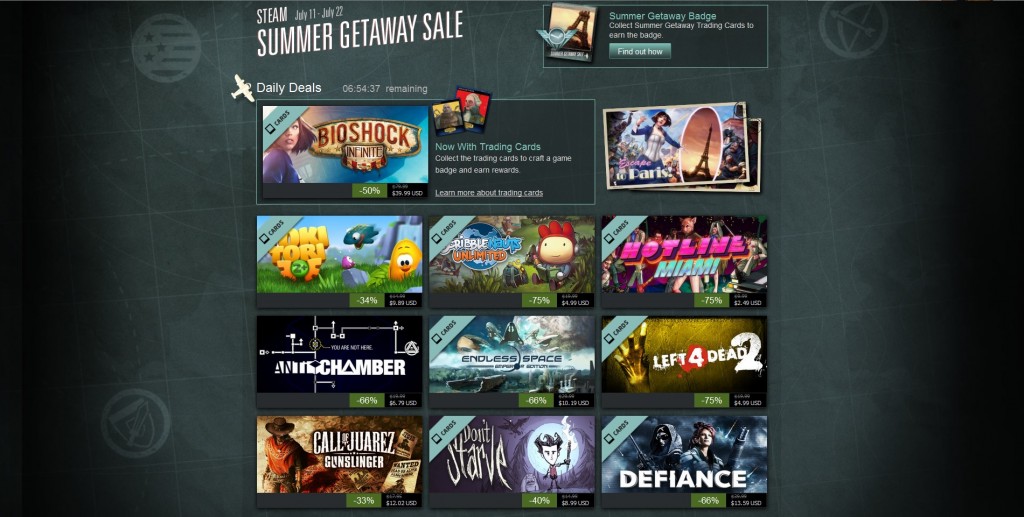 Steam is having one of its big sales. Some really good stuff on sale.
I bought Bioshock 1/2 for $5USD each. (Yes, I know I still haven't played Bioshock 1/2.  it's rectified now.) I also bought Sniper: Ghost Warrior 2 for $10USD and Cities XL Platinum for $7.50USD.
Those games had been on my radar for a while, so it was time to open the wallet and buy them.
Many of the other really cheap games I already had like Hotline Miami and Saint Row: The Third. If you have some spare time, check out some of the amazing bargains.
– Static